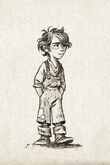 Turalay is a law from the Green Hollows. If one person declares Turalay, than another that would receive punishment would be pardoned. But if the one who was pardoned breaks the law again, than both they and the one who declared turalay would be punished. When a person declares turalay, they have their hand cut and they put their bloody handprint on the tree in the middle of the Keep of Ban Rona.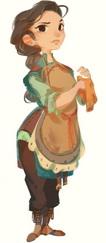 Known People Who Declared Turalay
Known People Who Were Pardoned Because of Turalay
Community content is available under
CC-BY-SA
unless otherwise noted.